WELCOME
We are so glad you made it. 
​........
​Wether you are pregnant, early post partum or on the parenting phase of life - you are in the right place.
Are you ready to let go of the struggle, work with your changing body and create a sense of freedom? 
​
Then read on....
​
Let me tell you something. I struggled in my first pregnancy. I was immobile, in pain, anxious, stressed and it showed. It also carried through to my labour, birth and it really showed in my post partum period. I thought I just had to persevere, go with it, I thought pain was part of it, I thought everyone had excruciating pelvic pain! 
​
I realised I was wrong but it took 3 years, till I was pregnant again to fully realise that there is another way. 
​
Does your body feel good? Do you move your body mindfully in ways that feel intuitive and nourishing? 
​
If the answer is no, don't worry. I was there too. 
​
Let me introduce you to
​
The Mellow Mummas Method
​
A combination of: movement, mindfulness, breathwork, relaxation, education and support.
​
If you want to learn about feel good ways to stay mobile and mindful throughout pregnancy and post partum then you are in the right place.
​
I have been teaching this method to hundreds of parents to be now for a few years but I fully realised it's power recently, during my second pregnancy. 
​
Throughout the 9 months (well 9.5 she stayed in till 42 weeks - more about that in the blog!) I honestly felt great. I had a few short periods of discomfort but I knew what I needed to do and who I needed support from to help me. I headed in my birth feeling educated, informed and supported and I welcome my baby into the world using my breath and intuition. 
​
If you want to experience a different pregnancy from one portrayed in the mainstream media then this is great place to begin. 
​
These practices increase your awareness which is the foundation of any transformative experience. And that is exactly what birth is.
​
Are you ready?
MELLOW MUMMAS
A supportive and inclusive online space for pregnancy and post partum yoga based practices. Connect with yourself, your baby and the wider mellow mummas community. Our teaching evolves around you and the collective desire to feel dam good. All practices address what we go through in the peri natal period and introduces ways to rebalance back to our best selves. We recommend you pair Mellow Mummas with strength training from a perinatal specialist, pelvic floor check ups from a pelvic health physio, birth education and antenatal education. 
​
Mellow Mummas supports all pregnant people and also supports how they wish to identify. We will not only support pregnant people but also their birth partners on a conscious, mindful journey through rituals and practices all centred around self care, self discovery and self love.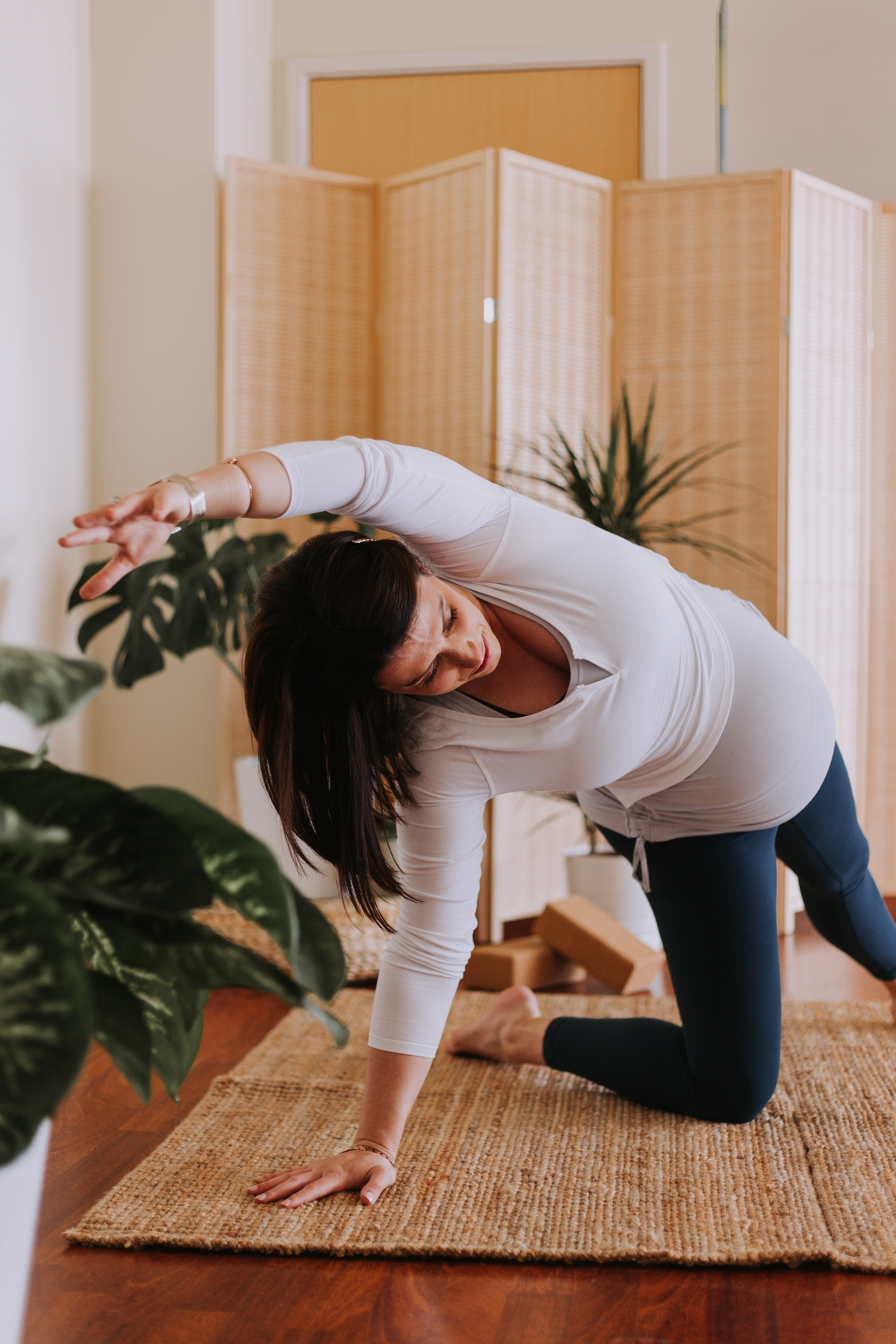 Practices for all trimesters including early post partum and 9 months plus post partum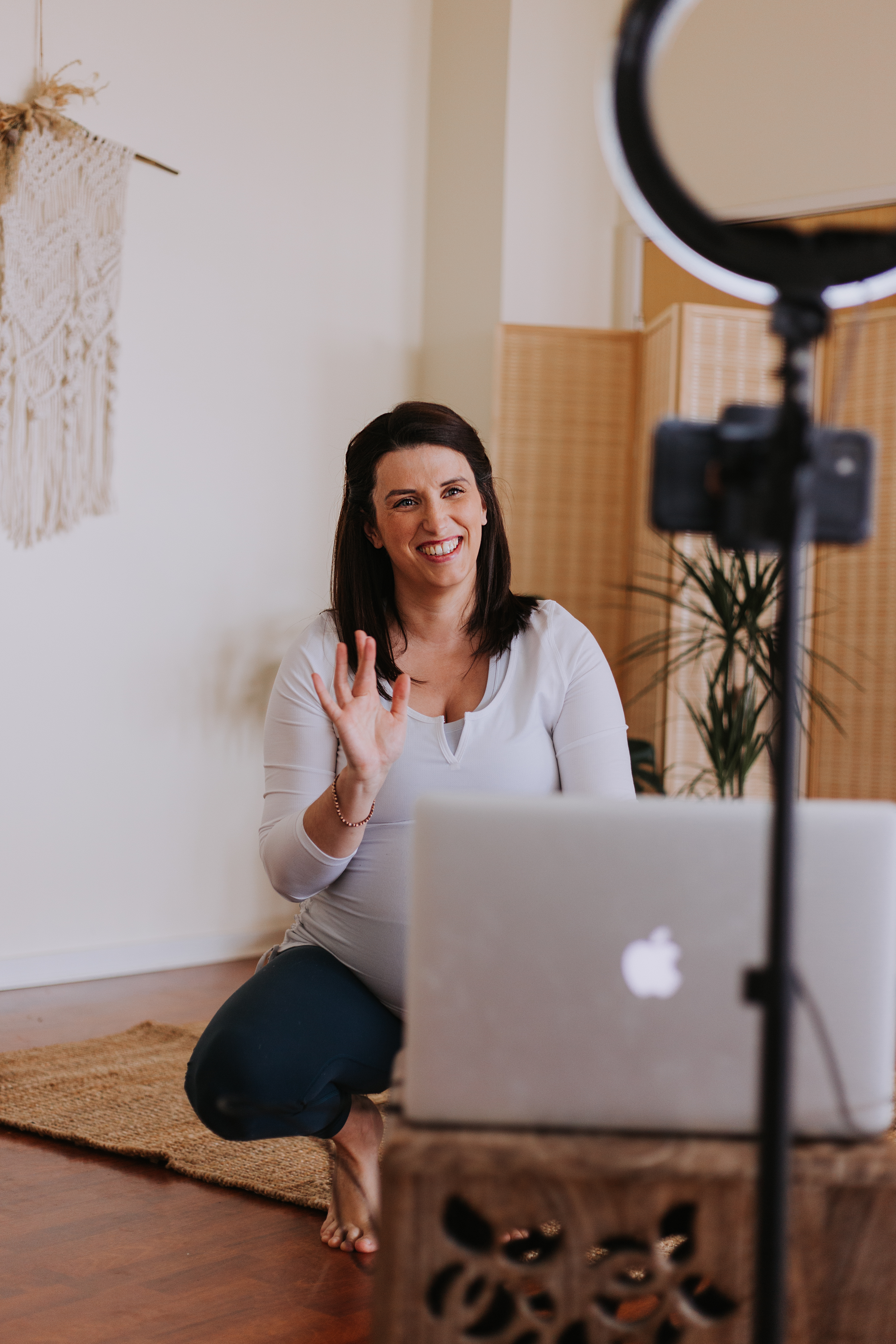 Content is varied in length from 3-60 minutes in length so you can fit it into your day with ease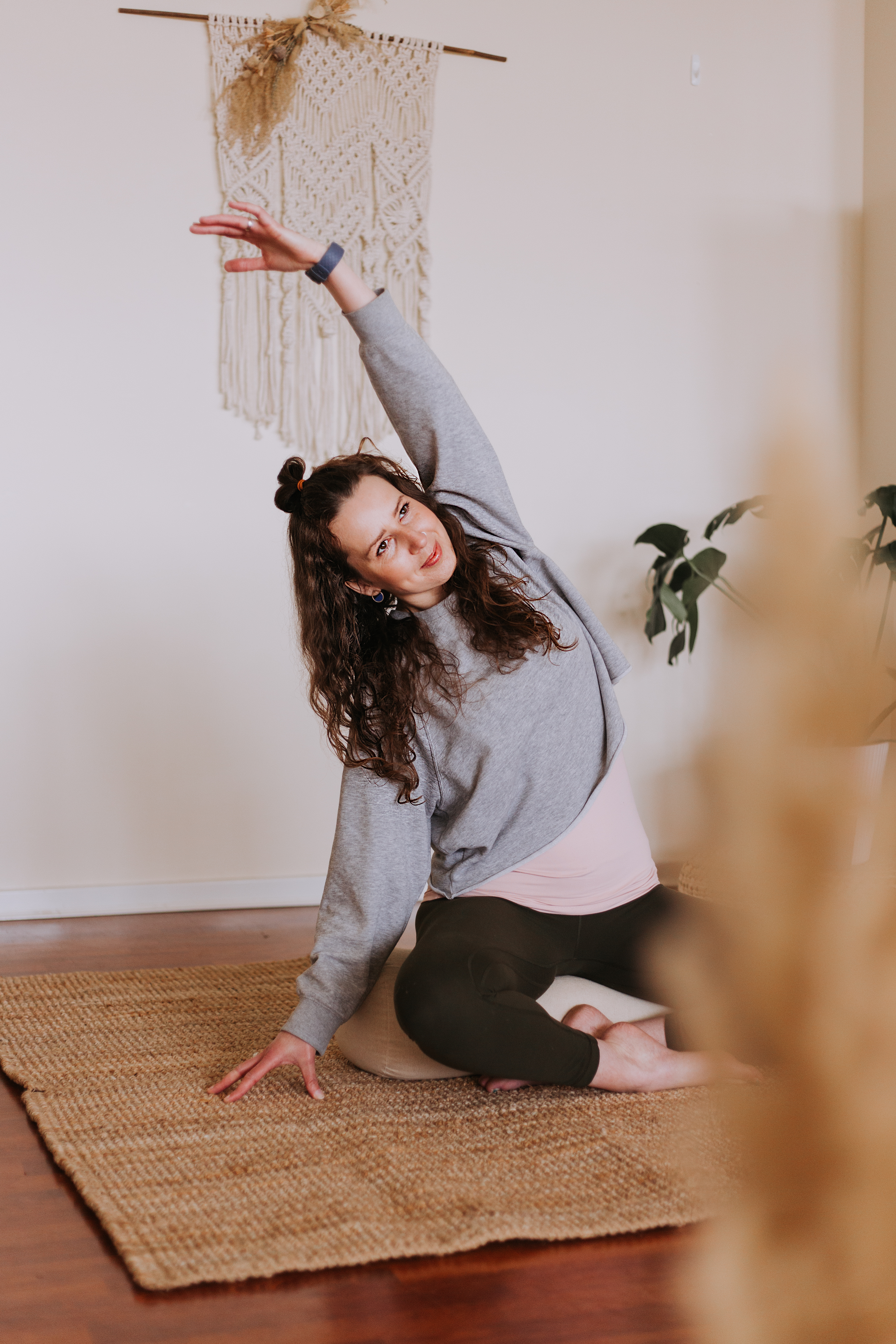 Taught by pre and post natal movement specialists, birth educators and pelvic health physiotherapists
The toolbox includes:
​
pregnancy yoga
birth preparation yoga
birth ball yoga
chair yoga
mobility and flexibility
early post partum yoga (0-9 months)
vinyasa yoga for 9 months post partum and beyond
restorative yoga for 9 months post partum and beyond
guided relaxation
guided breathwork
pelvic floor exercises for strength and relaxation
previous 6 week courses recorded live from zoom
​
varied in length from 10-60 minutes
​
Taught by:
Jenny Clark, Pre and Post Natal Yoga Specialist
Meghan Campbell, Pre and Post natal Yoga Specialist, Functional Range Conditioning Instructor and Massage Therapist
Hollie Adams-Hylands, Pre and Post Natal Yoga Specialist, Birth Doula and Birth Educator
Lyndsey Roberts, Pre and Post Natal Movement Specialist
Rosie Davie, Womens Health Physiotherapist, Pelvic Floor Specialist